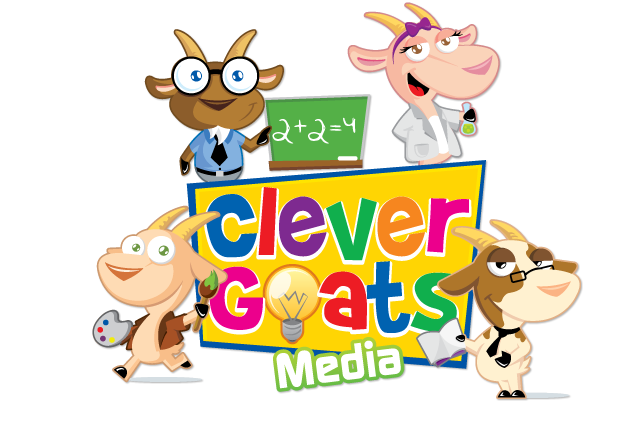 With strong partnerships in the world of educational content and a staff of creative, kid-experts, Clever Goats Media is committed to creating the ultimate in digital products for children.
All of our apps are vetted by educational professionals and each app includes clear instructions and a parent involvement (PI) rating–making it easier to find the app that's right for you and your child.
Workbooks
School workbooks come to life!
Covering everything from math, phonics, sight words and more, our interactive workbooks bring everyday classroom tools to the next level of learning fun. Every workbook contains a personalized Certificate of Completion that can be printed and displayed to celebrate your child's achievements!
Storybooks
Welcome to the Clever Goats Library!
A variety of illustrators and authors, in all different styles, have come together under one clever roof. Fully animated, and with features like read-to-me or record your voice, story time will never be the same.
Games
Let the clever games begin!
Our games, crafted by our fantastic team of storytellers and educational experts, keep game-time, clever time.  Adventure meets learning in these engaging  and fun learning apps.